Exchanges: Manchester / St. Petersburg
2002/6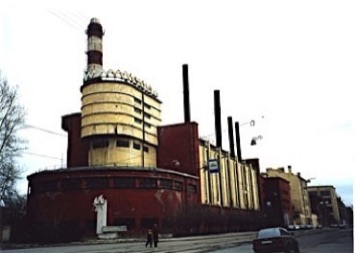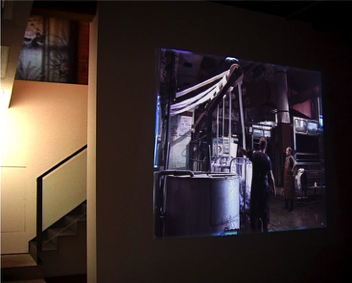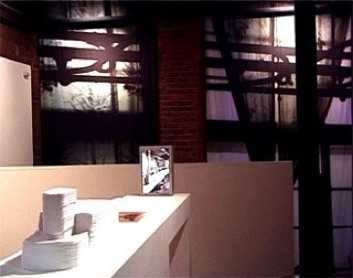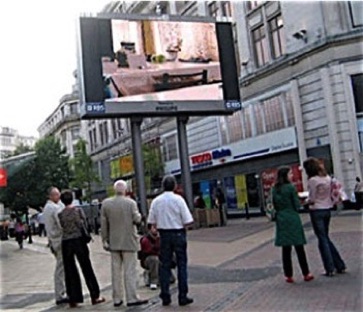 Exchanges was a multi-stage project set up initially by emplacements (Roxanne Permar). Manchester and St. Petersburg are paired cities both with a legacy of industrial buildings. Tea set out to investigate how these are used and valued in the two cities.
Tea gathered images and opinions on seven industrial buildings in Manchester which were at different stages of redevelopment. These were taken to a residency in the Red Banner factory in St. Petersburg, a striking but declining constructivist textile factory designed by Eric Mendelsohn.
Tea recorded tours and interviews in the factory and with people with an interest in the building. A composite walk through the industrial spaces in Manchester and St.Petersburg was presented in the factory as an installation, Fabrika. A layered model of the factory was produced in the cutting room.
The research material, video, model and a virtual version were presented at CUBE (Centre for the Understanding of the Built Environment) in Manchester, itself one of the original case studies.
In 2003 Tea artists revisited St. Petersburg and presented factory workers with photographs and undertook a walk with local artists. Documentation of this was presented as Prospekt in Country Life Gallery in St. Petersburg during Manchester Week and during St. Petersburg Week at URBIS in Manchester.
Finally a new edit of Fabrika was commissioned by Cornerhouse and shown in BBC Big Screens across the UK for Architecture Week in 2006.
Supported by North West Arts, Manchester Metropolitan University, University of Central Lancashire, Manchester City Council, The St. Petersburg City Administration, The Directorate of the Red Banner factory and Edric Audio Visual.