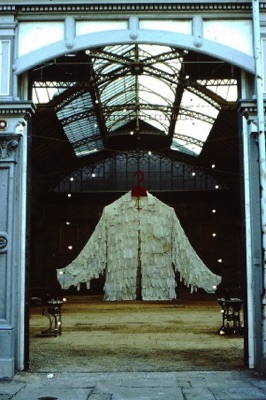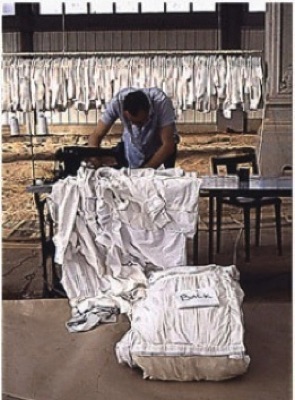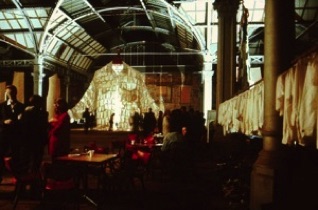 The Living Space Series of site-specific installations looked at the role of ordinary objects in relation to the spaces that we and they occupy.
MANCHESTER: Giant garments made out of garments and suspended from the roof of Upper Campfield Market, a one-time clothes market, as part of Manchester Festival. Night time event of sound and food.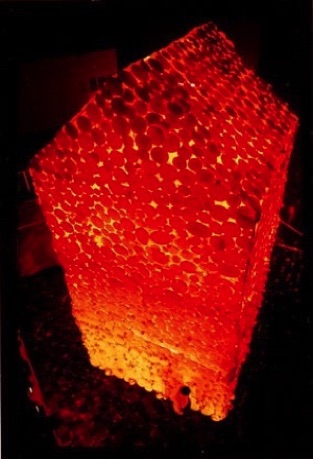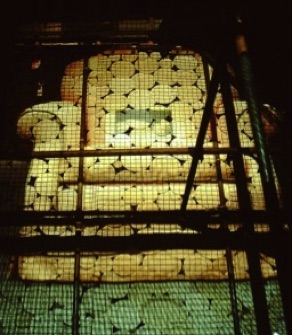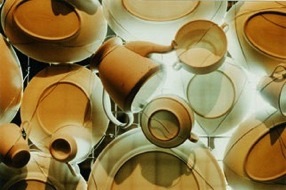 STOKE ON TRENT: a full sized house built with china cladding and occupied by light, projections and sound.
City art Gallery.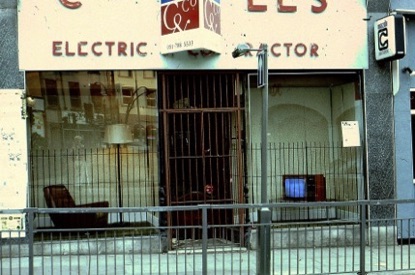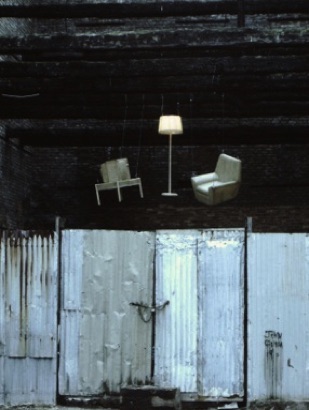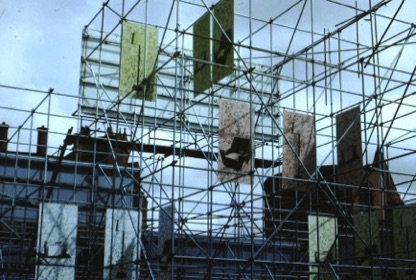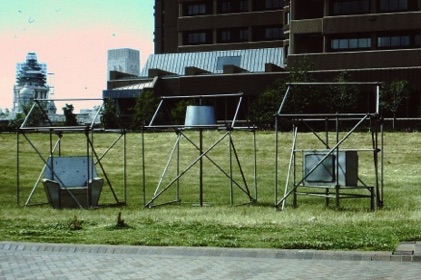 LIVERPOOL:
Four versions of domestic furniture in different formats installed a four city centre sites.
Part of New Work North West.