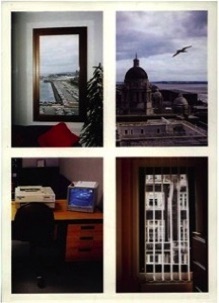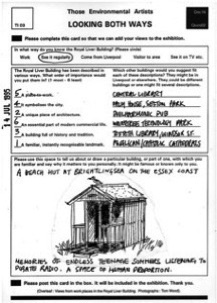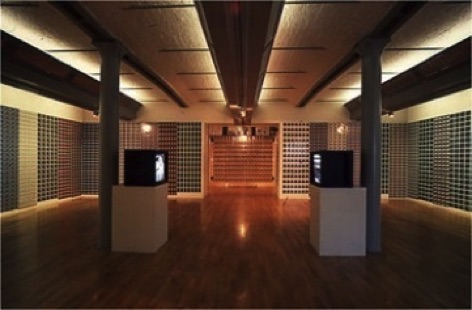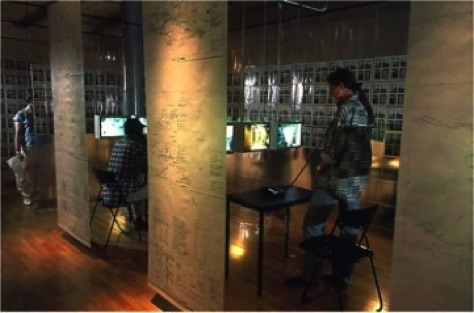 Tea set up a "Temporary Institution" to investigate the image and the working reality of the Royal Liver Building, Liverpool.
The installation at Tate Liverpool represented one building in the spaces of another. In galleries, one of which looked across to the Liver Building, spaces were constructed out of existing postcards of the iconic building, sequences from television programmes which used it, images and sounds gathered by working with occupants and an accumulating archive of thousands of Tate visitors' contributions. People were invited to record, in drawing or writing, places that mattered to them.
An archive of collected material was distributed.
Commissioned by Tate Liverpool, supported by Royal Liver
Photographs Tom Wood