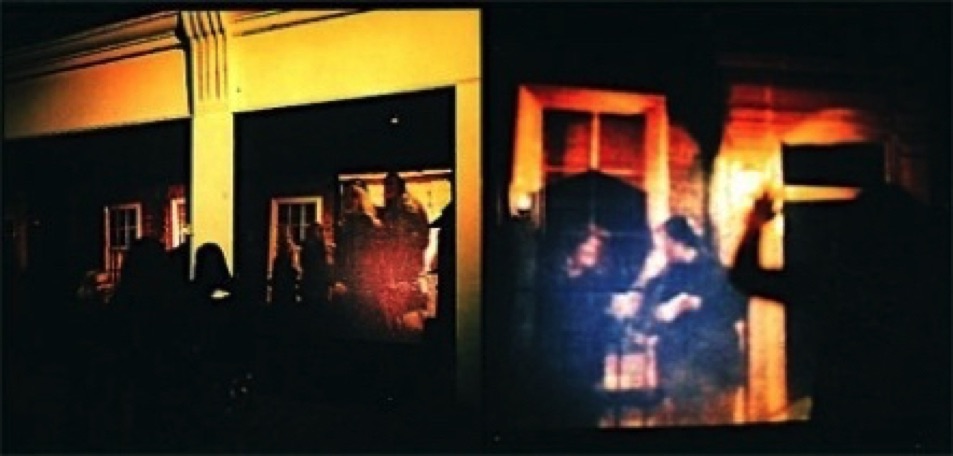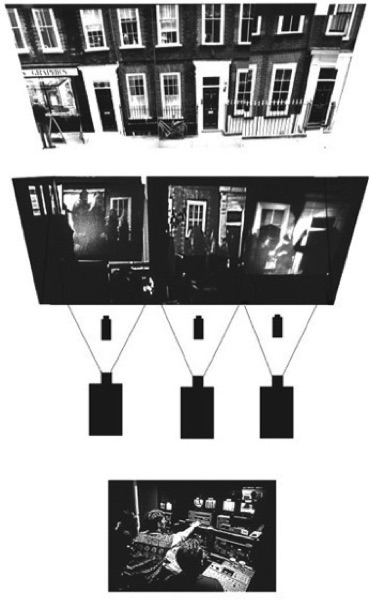 Over three consecutive nights live, interactive video projections explored the shifting identity of Meard Street, Soho. Live images of the street were mixed with sequences recorded on the previous night and projected back onto the office windows like a reflection. Residents and visitors became participants as they interacted with the artists behind the scenes.
An enquiry into the shifting relationship between a place, how it is used and experienced and images of it. The presence of the artists and various participating audiences simultaneously revealed, obscured and altered the identity of the street.
Commissioned by London International Festival of Theatre (LIFT). Supported by SOHO Images, Blitz Vision, Westminster City Council and local residents.
Photos Paul Grundy. Video Peter Murray