The second site specific installation in former Cooperative Society offices in Federation Building, Manchester which is due to be regenerated as part of the NOMA scheme.
A daydream in the present, a speculation about the future...
Materials: wallpaper, fabric, sandpaper, plastic bags, string, doormats, domestic objects, charcoal, chalk, sounds of the sea and seagulls with ambient noise of trams and people talking.
Supported by Castlefield Gallery New Art Spaces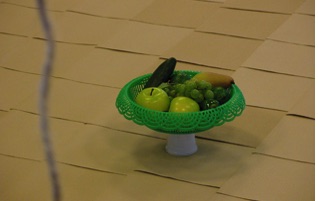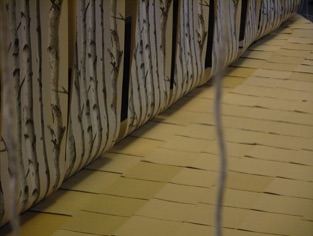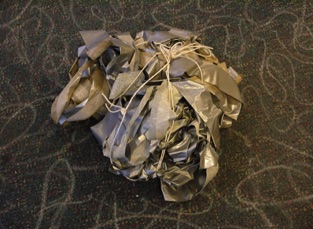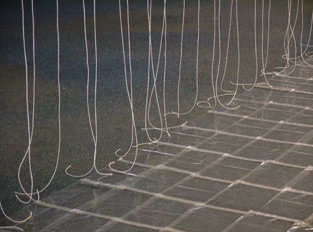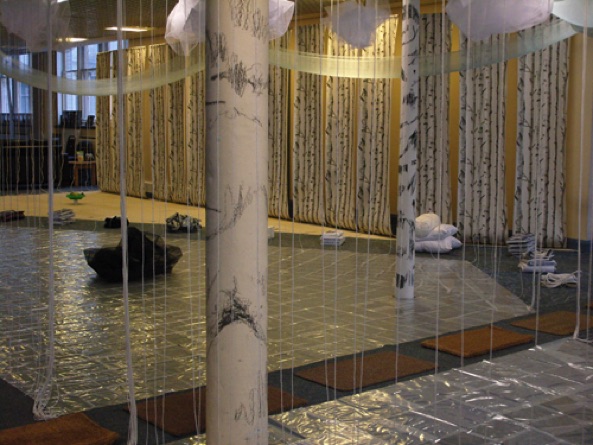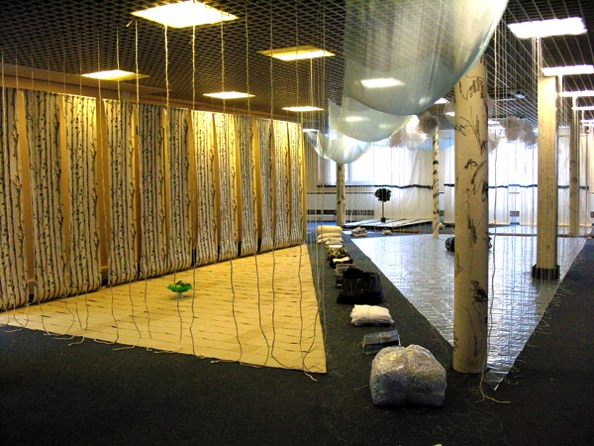 Place Processing 2
Out of Office
2014
"Architecture today is little more than cardboard, a veneer over old walls. Things that were once hefty, thick with the meaning of their making have given way to a world of skins, screens and flimsy surfaces..."
After Rem Koolhaas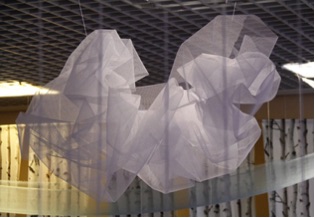 Comments from visitors: A very assured piece of work. What's going on isn't obvious at first. There's an apparent simplicity but there's more and more as you interact with it. You need to pay attention to the formal qualities, surfaces and juxtapositions. .....very formal... very calm... reminds me of being at the seaside... I don't know where I can walk... humorous... great use of materials... the screech of the trams and of the gulls is a magic moment... doormats as stepping stones is just right.