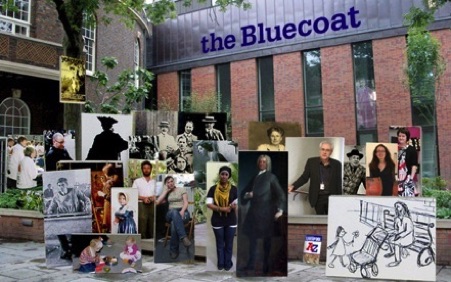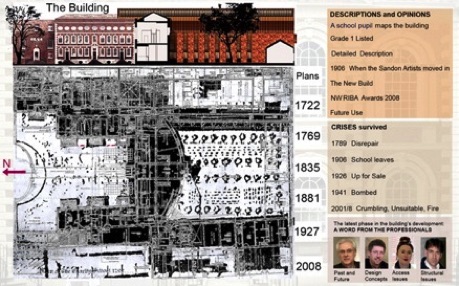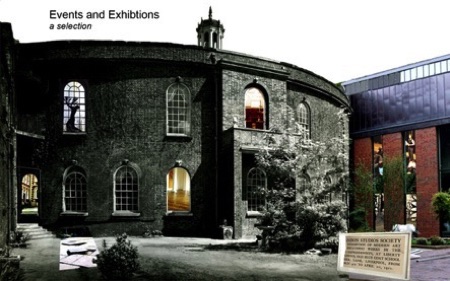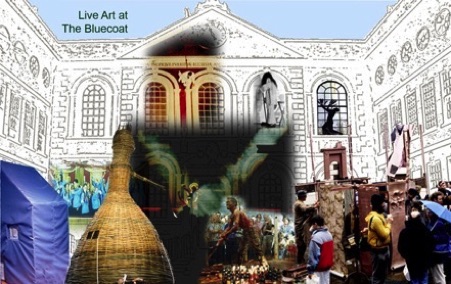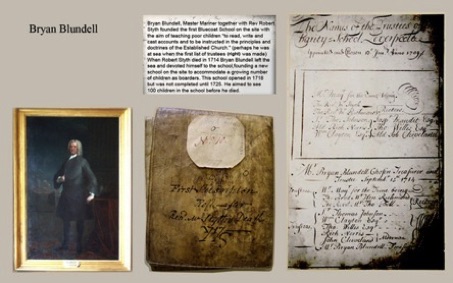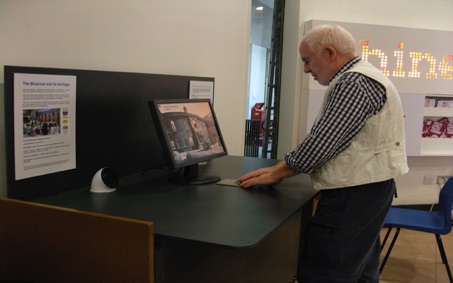 Heritage Trail at the Bluecoat, Liverpool
2009
Tea was commissioned to develop an imaginative interpretation of the building and its heritage. The building survived by being adapted to changing needs and uses through the dedication of many different people. In selecting and presenting material Tea focused on the building and interactions of people with it. There are two components, an interactive computer programme in The Hub and a series of electronic screens forming a trail around the building.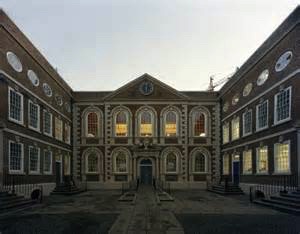 The interactive element in The Hub was developed with Steve Symons. The first screen (below left) gives access to a series of multi-layered tableaux covering potted history, the building, people (e.g. artists, architects, movers and shakers, visitors, learners, VIPs and tenants) events and exhibitions and the Bluecoat in the context of Liverpool.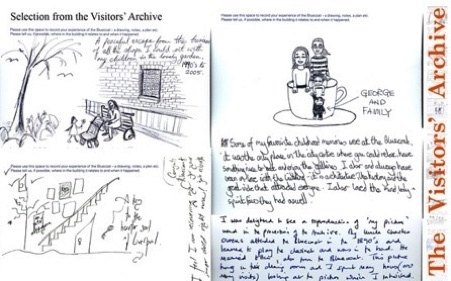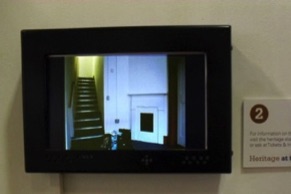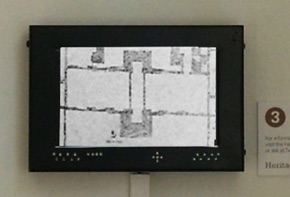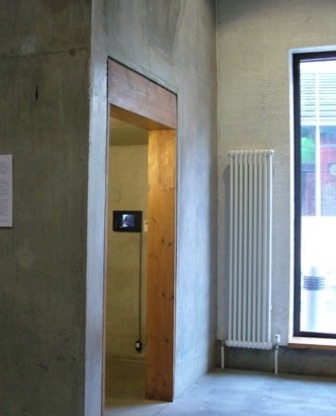 Electronic screens form a trail around the building. There are nine screens covering all parts of the building showing sequences of images related to the location of the screen.